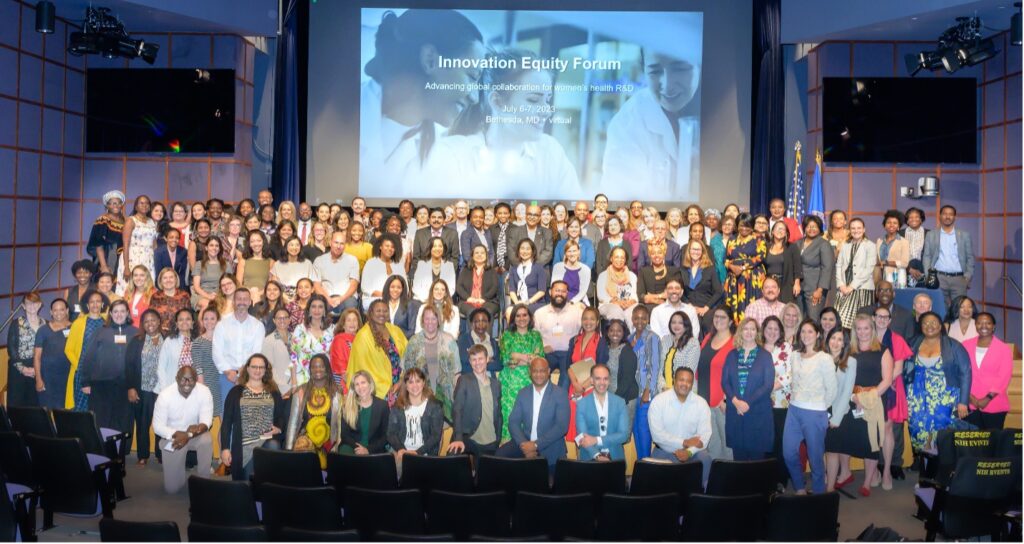 The women's health market is estimated to be worth nearly $1.2 trillion by 2027, which presents a massive opportunity for research and innovation.[1] While women's health has often been defined by the reproductive, maternal, and breast health needs of women, a more holistic approach is warranted to address women's health needs throughout the body and across the life course.
Even as women live more years with poorer quality of life than men,[2] research and development (R&D) to address women's health issues is chronically underfunded, with the majority of investment concentrated among just a few funders. Collectively, the Bill & Melinda Gates Foundation and the National Institutes of Health account for the vast majority of women's health funding, making up over 60% of funding for sexual and reproductive health alone.
In early 2023, the Bill & Melinda Gates Foundation and the National Institutes of Health Office of Research on Women's Health engaged Camber Collective* to develop a partnership of women's health experts, innovators, and advocates—the Innovation Equity Forum (IEF)—to identify the top opportunities to advance innovation for women's health worldwide. Over nine months, the Forum produced the Women's Health Innovation Opportunity Map report, which highlights 50 opportunities that can advance women's health innovation and strengthen the R&D ecosystem within the next 15 years.
Camber played two key roles throughout this project. First, we engaged over 250 stakeholders as members of the IEF over the course of nine months to identify, prioritize, and expound the top opportunities for women's health across nine topics, such as data and modeling and non-communicable diseases. This co-creation approach to the development of the Opportunity Map was intentionally designed to ensure diverse perspectives shaped the report.
IEF members represented over 50 countries, with IEF leadership positions held equally by members from low- and middle-income countries and high-income countries. Members were representative of a variety of sectors, age groups, and races and ethnicities and the majority of members were women.
A key feature of the stakeholder engagement was equitable participation that put decision making largely in the hands of IEF members. Members were able to participate across a range of modalities, including virtual meetings and white boarding sessions, asynchronous drafting and feedback, and a hybrid in-person and virtual convening.
At the convening, members developed solution strategies to identify the necessary actions to realize the opportunities. The convening balanced plenary sessions for information sharing, breakout sessions for brainstorming and co-creation, and unstructured social gatherings to ensure the convening objectives were met while simultaneously building a stronger partnership among IEF members.
In our second role, Camber led the development of the Women's Health Innovation Opportunity Map, which serves as a guide for key actors to prioritize their investments in and advocacy for women's health R&D. The stakeholder engagement process and convening provided the key inputs to the Opportunity Map and Camber provided the analysis and synthesis necessary to ensure a cohesive and actionable final product.
Camber also developed a toolkit to empower IEF members to disseminate the opportunities and galvanize additional stakeholders to invest in women's health.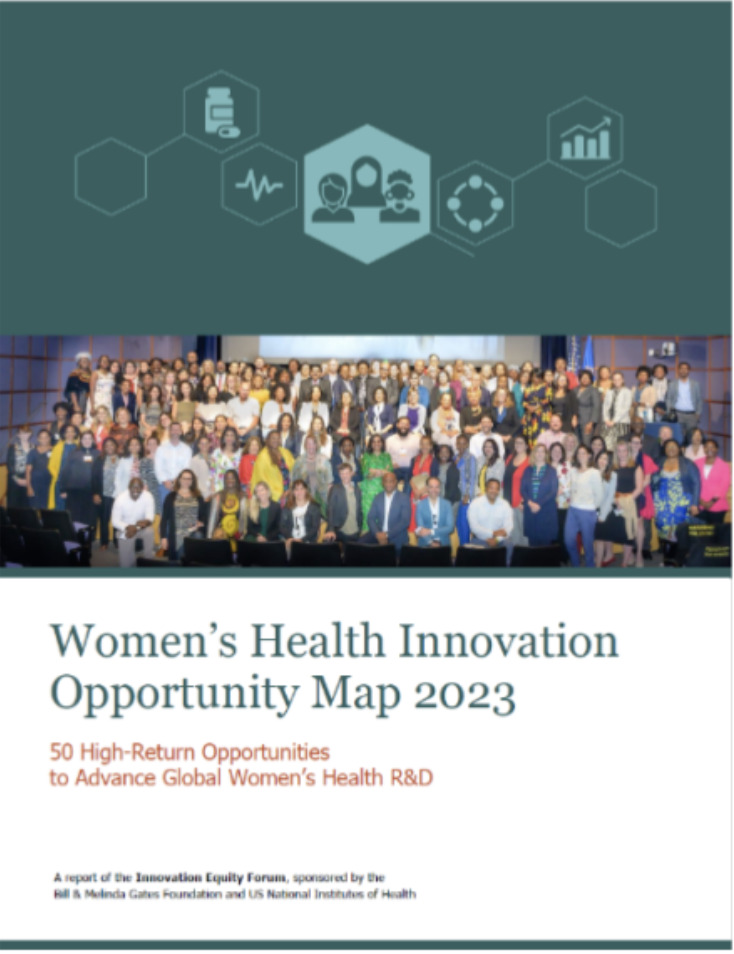 The Opportunity Map will have impact for years to come, as stakeholders begin tapping into the opportunities and implementing the solution strategies. We anticipate three key outcomes:
Improved equitable inclusion, participation, and funding of women across the R&D continuum.
Increased investment in women's health innovation that addresses critical needs for diverse groups of women and leads to a high return on investment, including financial returns and health and social benefits.
Strengthened partnership and alignment of key stakeholders to create a more robust, well-funded, and equitable women's health R&D ecosystem.
The Women's Health Innovation Opportunity Map was launched at the Grand Challenges Annual Meeting in October 2023, along with a request for proposals from the Bill & Melinda Gates Foundation to fund near-term investments in these opportunities. The full Opportunity Map can be found here.
---
*The Bill & Melinda Gates Foundation contracted Camber Collective for this work.
[1] Barreto, B., Karr, J., Farnham, M., Khor, S.W., Keymolen, M., Ranadeeve, S., Pham, K., Cochran, B., Lyles, A., Hakim, J. (2021).
FemTech Landscape 2021.
https://pharmiva.com/wp-content/uploads/2021/08/FemTech-Landscape-2021.pdf [2] Carmel, S. (2019).
Health and Well-Being in Late Life: Gender Differences Worldwide.
Frontiers in Medicine, 6, 218. https://doi.org/10.3389/fmed.2019.00218