Be it climate change or racial injustice, global pandemics or the rise of totalitarianism threatening democracies and nations, the unyielding grip of hunger and poverty on communities and regions, a combination of these factors, or other unnamed causes, today's world challenges have reached an existential stage of urgency—and we all share a burning drive to address them. From philanthropy, humanitarianism, and industry, to civil society, academia, and government agencies, we are institutions made up of people, all heeding an urgent call to create systemic, sustainable, and equitable change.
(Start with a happy client quote)
There remains no doubt that the status quo approach has run out of time. Actions without insights and strategy often are shots in the dark, grandiose, energizing, but easily dissolved, unsustainable—at worst, passion without planning can end up detracting resources and momentum from the very change-agents and activators who are best positioned to drive essential impact. Conversely, insights and strategy without executable action plans risk becoming merely gilded reports that collect dust on a shelf. Neither pathway is acceptable.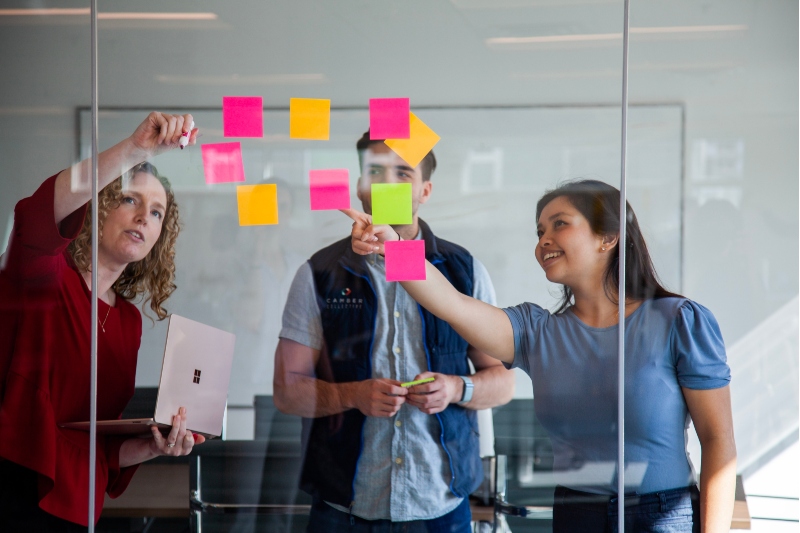 Our Offerings
The world's pressing problems deserve effective and sustainable solutions, and Camber Collective is a global consultancy with a localized lens.
We apply a mission-driven, values-aligned approach. Empathic leaders, we draw on our functional expertise, sector and systems knowledge, and combined lived experience, with a diverse team with over a decade of service of expertise across sectors. and geographies.
Our purpose is to provide analytical rigor and a human-centered approach to help you reach your social impact outcomes. While the below are our primary areas of expertise, we are nimble specialists, eager to help apply intersectional lenses across and linking sectors—because in today's world, problems do not exist in cordoned silos, but they affect each other in increasingly complex ways.
US Health
Global Health
Climate and Environment
Shared Prosperity
Democracy and Governance
From a full consultancy engagement wherein a focused team integrates into your organization for six to twelve months or more, to smaller more focused interactions honing in one or two key strategic or tactical questions—or somewhere in between—Camber Collective strives to be a different kind of partner in helping you navigate and solve the problems of a rapidly changing world.
Camber Collective deploys a values-driven, mission-focused, human-faced, and equitable approach, which means we lead with listening, we integrate your values and monitor your goals and practices for equity and sustainability, and we customize the offering to what you tell us matters most.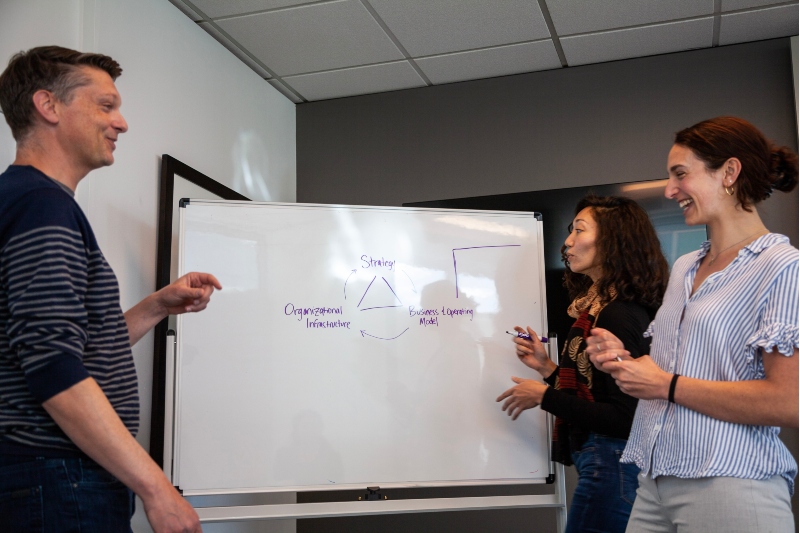 The ROI of Working with Camber
Management consulting is profound work. Many companies, offices, and groups appreciate the efficiency and impact of engaging professional services to address pinpointed strategic needs, as opposed to taking a gamble on internal team-members who may not have the analytical, strategic, or business training to drive the best results. From this vantage point, engagements of this sort, with mid-to-high six-figure fee structures, are appreciably cost-effective investments.
Camber seeks to be an industry leader when it comes to inserting authentic equity into our work and influence. With this in mind, we recognize that the kind of systemic resourcing offered by consulting firms may elude some of the very partners who can most effectively leverage these services for good. We have two solutions to propose to potential partners in this category.
First, we strongly recommend potential partners with smaller consulting budgets consider querying their key funders around the possibility of technical support allocations for professional management consultancy services. These investments have remarkable strategic ROI, and we have examples of successes we have helped foster in these circumstances.
Additionally, in our drive to provide top-caliber services, we have a suite of "targeted problem-solving" deployments serving a growing client base. Starting at the mid-five figure range, these may be an accessible on-ramp for organizations who are newer to consulting and need their investments to reach targeted impact.
As individuals, families, and corporations grow ever more dedicated to blending philanthropy with authentic equity, we consider ourselves a highly desirable partner in these efforts, working with a bold and honest vision to connect capital and resources to community impact while avidly disrupting systems of racial and social inequity, "othering," hidden biases, and other sources of systemic harm.
What Stands Between You and Deeper Impact?
Camber Collective takes our clients' missions to heart. Together, we provide an informed, collaborative, customized, human-centered approach to helping you solve your issues. Some of our recent client work has included
research and data analysis
investment and impact prioritization
customer/constituent/audience segmentation, mapping, and engagement
behavioral analysis
team/project structure and business plan development
foundation startup strategy design and mapping
landscape analysis and systems mapping
market discovery, pivots, and shifts
meeting and workshop facilitation
rapid maturity model assessment
organizational merger, succession planning and/or wind down
bottom-up collaboration and coalition strategies for equitable impact
prioritizing a culture of equity and belonging
and many other bespoke projects!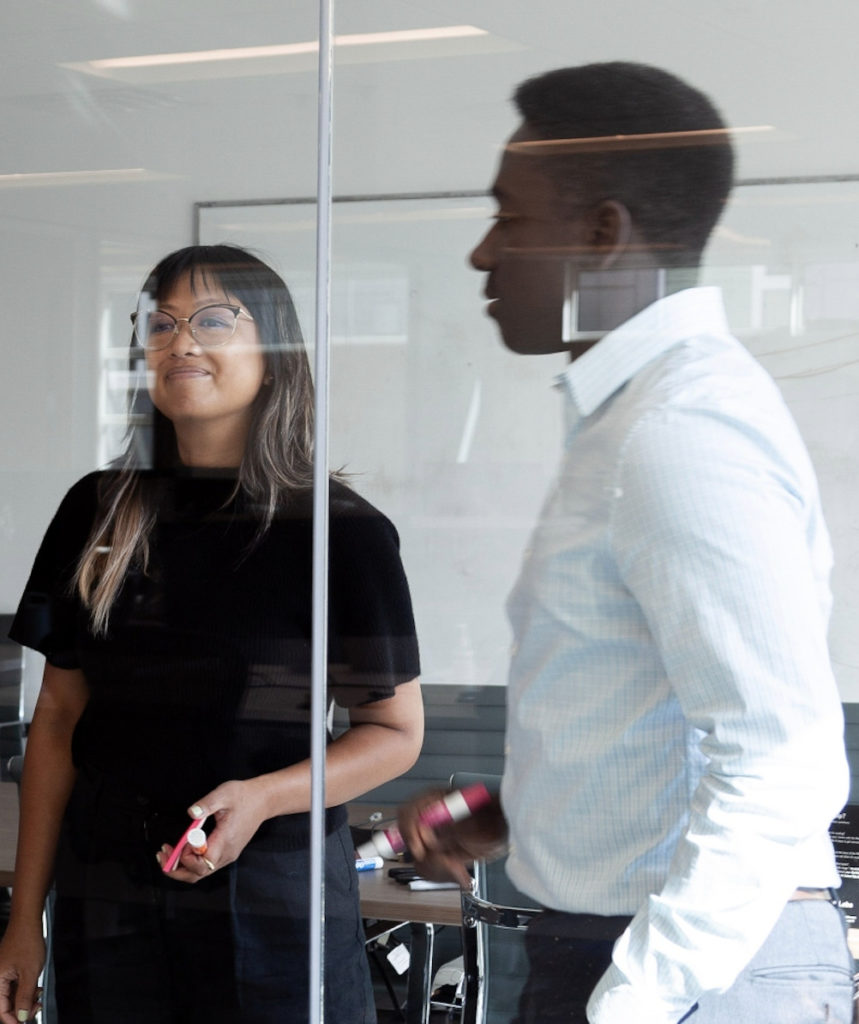 Say hello
We work with philanthropies, NGOs, bilaterals, community-based organizations, enterprises… and we would welcome an opportunity to collaborate with you on your world-changing work as well!
To start the conversation, contact us at info@cambercollective, telling us: 1/ the sector you operate within: 2/the primary 1-3 problems you are seeking to solve for 3/the timeframe within which you are seeking to activate. We won't hesitate to route your inquiry to the Director who can best respond to your needs. 
We look forward to hearing from you!
With warm regards,
The team at Camber Collective