In 2021, we allotted each Each Camber team member a $1,000 year-end stipend to donate to the philanthropic cause or causes of their choice, supporting over 40 nonprofit groups working for social good and equitable impact around the world. We repeated the activity again in December, 2022! This is one of our team's favorite activities of the year, an opportunity for each of us to bestow a gesture of thanks and appreciation in supporting causes that are dear to each of us.
It truly is better to give than to receive: among the many grateful messages shared with us for the year-end donation was one ED who wrote that our gift "really helps… and even more it gives the team the feeling that they have support out there. My programs manager actually cried when I just told her… I can't tell you how much this means for all of us."
We're so happy to be able to make a difference to so many important groups and causes, both in the cities and regions where we have offices, but also in places as far away as South Sudan, Myanmar, and Haiti. As a firm committed to helping address today's most urgent challenges—systemically, sustainably, and equitably—this is a reminder of why we are galvanized in our work.
Please enjoy learning a bit about the organizations we supported in 2022—and a reminder, it's not only year-end giving that makes a difference. If any of these missions inspire you, we're sure your support will always be welcomed!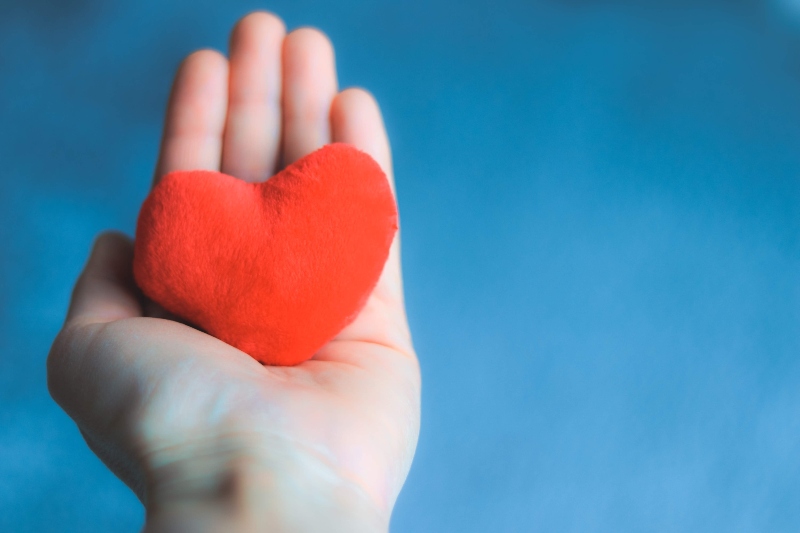 Groups We Supported in 2022
Anacostia Riverkeeper works to protect and restore the Anacostia River in the Washington, D.C. area, where we opened our 4th Camber office in Fall, 2022. Their focus areas range from water quality monitoring to advocacy work to ensure a swimmable and fishable Anacostia.
Ben's Fund partners with the Seattle Foundation to provide financial support to children and young adults with autism along with guidance and support as they continue their journey.
Black Women for Wellness is committed to the health and well-being of Black women and girls through health education, empowerment and advocacy. Black Women for Wellness started as a group of women concerned with the health and well-being of black babies. Teaming up with the Birthing Project, they implemented the Shangazi Program, a grassroots initiative matching pregnant women to mentors who coached parents from pregnancy until at least the child's first birthday.
Over 11,000 homeless individuals are cared for by Boston Health Care for the Homeless Program each year. Each individual gains access to comprehensive health care, from preventative dental care to cancer treatment, across more than 35 locations reaching some of the community's most vulnerable.
Chief Seattle Club is dedicated to physically and spiritually supporting American Indian and Alaska Native people in downtown Seattle. Its Day Center in the Pioneer Square district provides food, primary health care, housing assistance, legal services, a Native art job training program, and opportunities for members to engage in cultural community-building.
Childhaven is a nonprofit organization that serves children and their families experiencing adversity and trauma in King County, Washington. The agency runs Early Learning, Counseling Services, Developmental Therapies, and Wraparound Support programs.

The Children's Alliance is Washington's statewide, nonpartisan child advocacy organization, changing kids' lives through effecting positive changes in public policies, priorities, and programs.
Karen Department of Health and Welfare is a field medics and ethnic health organization operating in Southeast Myanmar. It provides trauma care and medical first response to more than 75,0000 people in over 200 villages affected by conflict and displacement.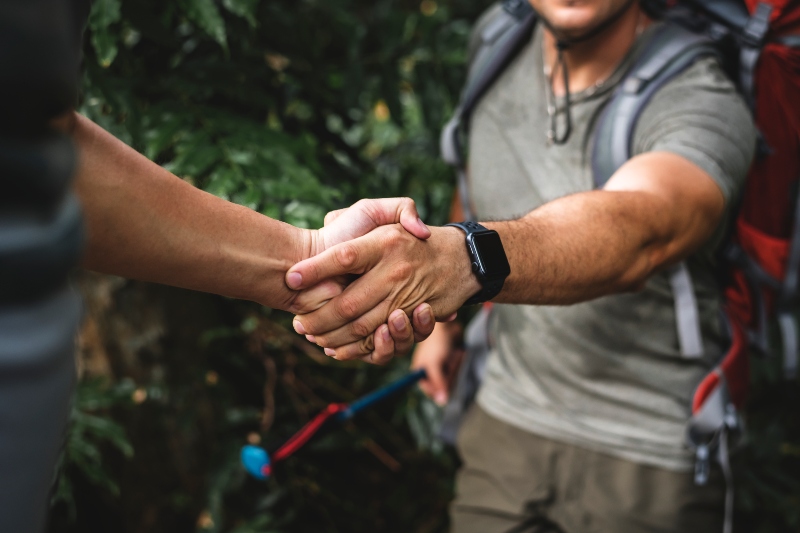 The Mae Tao Clinic, also known as Dr. Cynthia's clinic after its founder Dr. Cynthia Maung, is a community based organization that has provided primary healthcare service and protection to community from Burma/Myanmar in Western Thailand since 1989.
FareStart transforms lives, disrupts poverty and nourishes communities through food, life skills and job training. This agency has been helping people transform their lives through food for 30 years—one person, one job and one community at a time.
The Green String Network is a regional organization based in Kenya supporting healing-centered peacebuilding local organizations to develop and design trauma-informed programing across the region, including neighboring countries of Somalia, Ethiopia, and South Sudan. Through storytelling, watercolor illustrations, and embodied practices they help people attain healing-centered peacebuilding.
iMentor matches every student in our high schools with a committed college-educated mentor, equipped to guide that young person on their journey to college graduation.
La Maison des Femmes de Saint-Denis Est serves women in domestic violence situations through a multidisciplinary suite of services. Their geographical focus is the Parisian suburbs of Seine-Saint-Denis, dans le Val d'Oise, les Hauts-de-Seine et à Paris.
Mamatoto Village is devoted to serving Black women through the creation of career pathways in maternal health; and providing accessible perinatal support services designed to equip women with the necessary tools to make the most informed decisions in their maternity care, parenting, and lives.
Miracle Messages rebuilds social support systems for unhoused neighbors, primarily through family reunifications, a phone-based buddy system, and $500/month direct cash transfers. They seek to end relational poverty on the streets, and in the process, inspire people to embrace their unhoused neighbors not as problems to be solved, but as people to be loved.
The Northwest Community Bail Fund advocates for bail reform and works to minimize the harm of the cash bail system by paying bail for people who would otherwise spend the pretrial time in jail while awaiting routine court appearances. They operate King, Snohomish, and Pierce Counties in Washington State.
Oasis for Girls partners with young women of color, aged 14-18, from under-resourced communities in San Francisco to cultivate the skills, knowledge, and confidence to discover their dreams and build strong futures, using culturally relevant and gender-specific programs to empower girls and build sisterhood through shared experiences.
Olivewood Gardens and Learning Center's historic 7.85-acre property in National City, California serves as an interactive, indoor-outdoor classroom for children and adults from around San Diego County, helping build healthy families and a healthy environment.
Omar's Dream Foundation enables hospitalized and medically-supervised children to remotely attend school allowing them to stay connected to their teachers and classmates. The program is provided free of cost to qualified students and their educators.
Pathways Development Initiative Uganda (PDI) is a non-governmental organization that exists to mobilize and empower individuals and communities to improve their livelihoods and to understand the role of education as a means to fighting poverty and transforming their lives.
Rainier Scholars cultivates the academic potential and leadership skills of hard-working, underrepresented students of color. By creating access to transformative educational and career opportunities and providing comprehensive support to scholars and families, they help increase college graduation rates and empower new generations of leaders.
Reading Partners is a children's literacy organization based in the San Francisco Bay Area with programs in over 40 school districts throughout California, New York, Washington DC, and eight other states. In the 2016-17 school year, Reading Partners delivered individualized reading tutoring to more than 11,200 students in 225 elementary schools.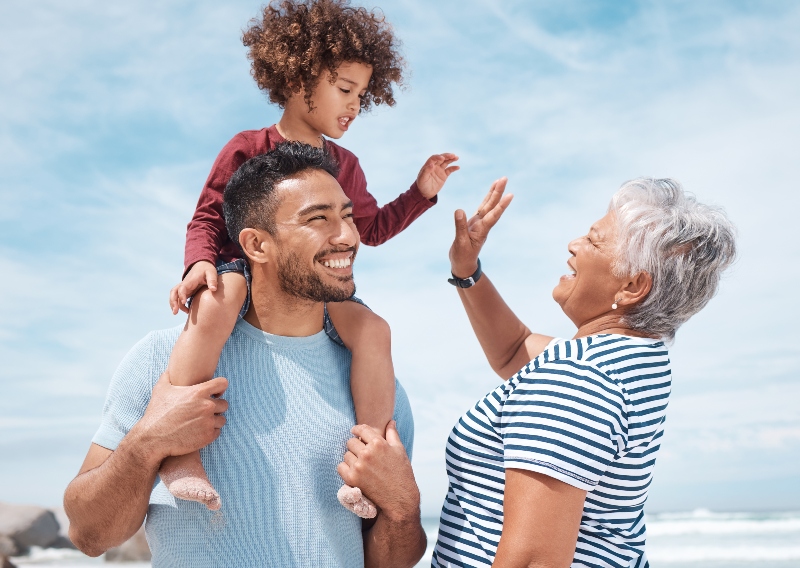 REES Africa (Renewable Energy & Environmental Sustainability for Africa Initiative) is a youth-led NGO working to redefine the lifestyle of vulnerable and marginalized African communities, providing renewable energy access and promote environmental sustainability through advocacy & actionable projects in Africa.
RepresentUs brings together conservatives, progressives, and everyone in between to pass powerful laws that fix the U.S.'s broken elections and stop political bribery.
ROOTS Young Adult Shelter builds community and fosters dignity through access to essential services and a safe sleeping places for young adults (aged 18-15) experiencing homelessness.
The Secours Populaire Français, or French Popular Relief, is a French non-profit organization founded in 1945, dedicated to fighting poverty and discrimination in public life.
Share and Care Foundation believes it is our social responsibility to work towards creating a more equal world, where everyone has access to gender equality, healthcare, and education. They provide middle school dropouts with the support to reenroll and complete their education, among other supports.
She Should Run provides women who are curious about public office with a starting place to explore their options. They help ensure everyone can find a role in transforming the face of government, local to national.
SisterWeb Doulas avails Black, Native Hawaiian and Pacific Islander, and Latinx birthing families in San Francisco with community doulas and high-quality, culturally congruent doula care at no cost.
Solidarité Femmes provides women and their children who are victims of domestic violence with emergency aid and ongoing assistance including connection to wraparound services.
As a non-governmental search and rescue organization, SOS Humanity stands for humanity at sea and on land, committed to ensuring no person drowns while fleeing at sea and that everyone is treated with dignity. They operate a life-saving mission in the central Mediterranean, and seek to rescue people from distress, protect and assist them, document their stories, and highlight the consequences of the EU´s inhumane migration policy.
Technology Access Foundation (TAF) is a Seattle-based nonprofit redefining K-12 public education throughout Washington State for all students and teachers, particularly those who identify as a person of color and are from traditionally underserved communities. They utilize an equity lens and STEM teaching to provide opportunity, undo systemic oppression, and make education a place where everyone wins.
The Tubman Center for Health & Freedom is committed to the principles of healing and people's liberation from systems that make us unwell. Their focus areas include health justice, culturally appropriate care and integrative medicine.
With a vision of equity for all, the Urban League of Metropolitan Seattle (ULMS) provides programming and services designed to support and encourage self-sufficiency in all aspects of life, particularly across five focus areas: advocacy & civic engagement, education, housing, public health and workforce development.
Water for South Sudan was founded by "Lost Boy" Selva Dut and supporters to "deliver sustainable quality-of-life services to the people of South Sudan by efficiently providing access to clean, safe water, and improving hygiene and sanitation practices in areas of great need." They seek to water the seeds of change in South Sudan by drilling wells, delivering hygiene education, and providing sanitation services.
The What If Foundation invests in the future of Haitian children living in poverty. They work in close partnership with the grassroots local organization​ Na Rive to deliver food, education, and community support programs that are transforming lives in the Ti Plas Kazo community of Port-au-Prince, and beyond. This is an in memoriam gift honoring Lavarice Ti Plas' amazing leader, Lavarice Gaudin.
Wild Montana works from the ground up bringing people and communities together around policies, proposals, and legislation that protect wild public lands and waters in the Big Sky Country state from degradation and irresponsible development. Its work safeguards wildlands, secures wildlife habitat and migration corridors, and keeps headwaters and streams running cold, clear, and connected.
YouthCare works to end youth homelessness and to ensure that young people are valued for who they are and empowered to achieve their potential.
---
As Camber Collective's Director of Impact and Equity Rozella Kennedy helps direct the firm's internal Impact, Equity, and Belonging work as well as the external practice. Her theory of impact seeks to leverage equitable values to influence and impact the humanitarian, development, philanthropic, and social impact sectors. The long focus is to expand awareness and practice in local and global post-colonial contexts. Rozella is also the creator of Brave Sis Project, a lifestyle brand using narrative and social engagement to uplift BIPOC women in U.S. history as a tool for learning, growth, celebration, and equity allyship; her book "Our Brave Foremothers: Celebrating 100 Black, Brown, Asian, and Indigenous Women Who Changed the Course of History" was published by Workman Press in Spring, 2023.