Certified B Corporations, B Corps (TM) for short, are for-profit companies dedicated to using business as a force for good. They are leaders in the global movement for an inclusive, equitable, and regenerative economy. Unlike other certifications for businesses, B Lab is unique in our ability to measure a company's entire social and environmental impact.
Around the world, over 5,000 Certified B Corporations in over 70 countries receive this designation, demonstrating they have met the highest verified standards of social and environmental performance, transparency, and accountability to all their stakeholders. While many corporations state a commitment and actions to ESG (environmental, sustainable, governance) best-practices and positive social impact, B Corps are legally required to consider the impact of their decisions on all stakeholders: customers, workers, communities, and the environment.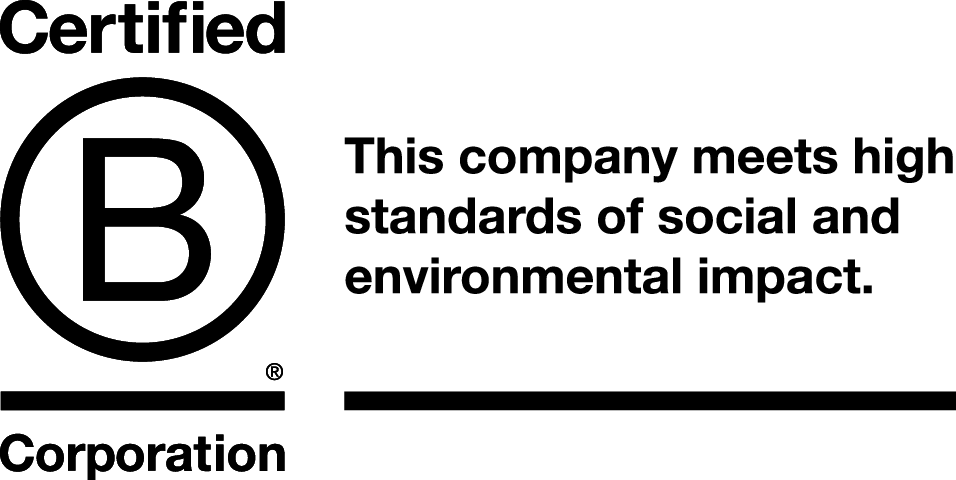 While there are B Corps represented across more than 150 industries worldwide, there are but a handful of strategic advisory firms in the mix. Camber Collective is elated to have become a certified B Corporation at the end of 2022, receiving a score of 100.9 points on the B Impact Assessment, a rigorous measurement of a company's overall impact on its workers, community, customers, and environment. (The minimum performance score required to meet the requirement is 80.)
I recently talked with our co-founders Brian Leslie and Ted Schneider about what Camber Collective hopes to both gain and model by being a Benefit Corporation. This article has been edited for length and clarity.
---
Q: The B Corps has been around since 2007 and many of us recognize their "circle-with-the-letter-B-inside' as a seal of approval. Not everyone knows what's behind the logo though—a commitment to using the power of business to solve our most pressing global challenges. B Corps certification provides an immensely powerful way for corporations to build credibility, trust, and added value in the marketplace. Is this why you sought to pursue B Corps certification for Camber Collective?
A: One of the primary motivators for our pursuit of certification was to show our commitment to social impact. Camber, as a strategy consulting organization, strives to address today's most urgent challenges, systemically, sustainably, and equitably. Our values aligned strongly with the principles of B Corps, and we saw many further benefits to becoming affiliated.
We would not only have proof, as it were, that we are committed to positive social impact goals, but we would also be accountable, in a transparent and public fashion, to measure and sustain that commitment.
Q: Yes, because certification has to be renewed every three years. So, certification creates a built-in requirement, making sure that we walk the talk.
A: Another element of being a B Corp is there is a measure of transparency insofar as B Labs publishes a summary version of every B Corp's Impact Report, so that the public can see how the company compares to other businesses in their industry or sector across a variety of social impact measures.
How to Walk the Talk
Q: This is an interesting point. There are not a lot of consultancy firms in the B Corps cohort I imagine; there must be some evident advantages in the market for us in gaining this certification.
A: There are a lot of advisory organizations and consultancy firms that say they are values-driven, and while they might measure one or two elements of social benefit and progress, the B Corps certification process is quite rigorous. A B Corp must demonstrate excellence in areas, such as management practices, that can sometimes be opaque when corporations report on themselves, and entirely control the narrative of what they wish to divulge!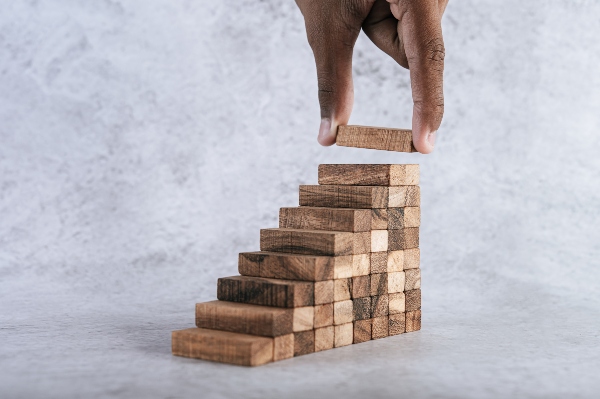 The certification process helped shine a light on some of the ways we had already differentiated ourselves – for example, we introduced a transparent and equitable compensation model 7 years ago. We now possess a framework for how we manage the firm in a way that keeps us above a certain threshold. So, it's not just words, it's a level of assurance and demonstration that we have to execute, measure, and maintain.
Many firms use the words that B Corps includes in its mission: building an inclusive, equitable, and regenerative world, but if you are a B Corps, you are required to show it, on an ongoing basis. There is nothing in that statement that is misaligned with our own values or the way we try to operate and grow our firm.
Tax Code Does Not Equate Virtue, or Lack Thereof
Q: Let's stay with the self-governance topic for a minute more. Camber is a social impact advisory firm that works for equitable and sustainable outcomes. At the same time we are an LLC, and not a nonprofit corporation, which is the legal entity people generally associate with altruism, positive impact, and social good. Foundations are not-for-profits, for example. How does our identity as a for-profit firm create both opportunities and misconceptions, and does being a B Corps help mitigate this dissonance?
A: We sometimes hear what almost approaches a purity test in the social impact space, wherein nonprofit equals good, and for profit equals harmful, extractive, and bad. One of the great strengths about the Benefit Corporation certification is that it models a third way out of that binary.
These are companies that not only perceive themselves as enacting positive outcomes in the business world, they are given the opportunity—and the mandate—to demonstrate that, through both hard data and ways of working.
Q: I like that framing of it as an opportunity. Sometimes there is a knee-jerk assumption that if you are a for-profit company, your goal is to make the most return on investment, full stop. If anything good for society comes out of your venture, that's secondary. But it seems like B Corps provides industry a way to model that defining and tracking positive impact is not that hard. In this moment of climate emergency, consumers, investors, and employees alike are all asking for companies to demonstrate they are good.
Some might not have knowledge or access to the tools to know how to best accomplish this; so the examples and resources B Corps provides through its outreach and brand actually have trickle down benefit even to companies who do not or cannot at present pursue certification. There are over 75,000 businesses actively using B Lab's B Impact Assessment and benefit corporation governance structure, and many more who are incorporating B Corp Talking Points into their theory of change and business model.
A: That's true. It is a good entity, for both direct and indirect impact in the business world.
Q: Yes, and now that they are more global, the potential for world-changing is even bigger. OK, I see that values alignment and accountability were key drivers in the decision to pursue the certification. I imagine there are also significant upsides in terms of the brand and market differentiation.
A: Yes, and this assertion extends the notion of pushing past the nonprofit/good, for-profit/bad binary we were just discussing.
We believe that being a B Corps is wonderful for Camber in terms of, again, not just saying, but proving that as a consulting firm and an advisory firm, we bring a profound set of social impact values and activations to our practice. And in our sector, that is a market differentiator.
We didn't join B Corps expressly to attract more clients, but we sense becoming part of this cohort will over time connect us more readily with the kinds of agencies and entities we want to work with and assist, and it will provide opportunities for learning and exposure to positive impact best practices to improve Camber's practices.
One facet of this, with broader lens, one with which you are very engaged, is the complexity around navigating internal equity and belonging. The B Corps has a growing body of work around SDG tracking, and increasingly so when it comes to DEI, racial equity, and anti-racism. They are growing their awareness, communities of practice, and bodies of work around these concepts, and indeed, we expect to not only to learn from these cohorts, but to be able to contribute to the discussions as well.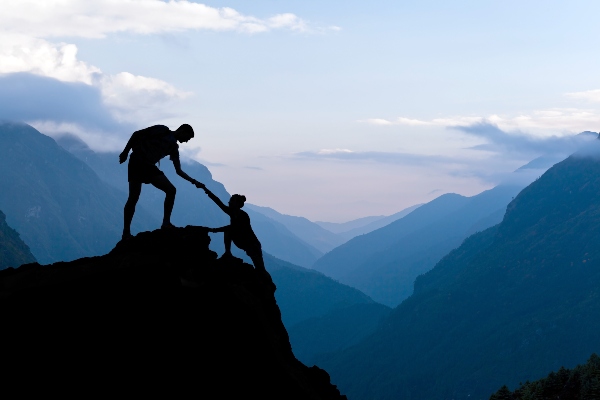 Q: And not just regionally or nationally… B Corps is a growing transnational entity, which I imagine will open networking and community-building opportunities for us as a global firm.
A: Most definitely. We are not approaching certification from a hardcore business development lens of: "let's go find new clients," but more from a viewpoint of, "how can we build an even more robust network with familiarity and trust," which can lead to collaborations, brand visibility, influence, and certainly referrals too.
To put a finer point on it, many B Corporations are consumer brands, which we are not. But we know that people not only want to buy from companies whose demonstrated values match their own, but they want to partner with them, hire them, and work for them. All of these facts provide tremendous opportunity for Camber.
Q: Yes, indeed, this looks like a very impressive community of peers to interact with—as they say, a community of "high performing peers." I have seen many indicators around B Corps on the aggregate that show we are entering into "good company": To pull from their fact sheet, compared to ordinary businesses, B Corps are:
9% more diverse
33% more likely to have gender-inclusion trainings
48% more likely to have LGBTQ-inclusion trainings
45% more likely to have Diversity and Inclusion training (on people of color)
49% more likely to employ managers from traditionally underrepresented groups in comparison to ordinary businesses (in the U.S.)
41% more likely to have conducted a pay equity analysis by gender, race/ethnicity, or other demographic factors and, if necessary, implemented equal compensation improvement plans or policies to manage and improve workforce diversity and inclusivity in comparison to ordinary business (which 43% of B Corps do)
Opportunities for Impact
These are impressive DEI levers. I also found impressive data around ESG impact. Compared to ordinary businesses, on the global level, B Corps:
Protected 200,000 hectares of land, offset 16 million tons of carbon, saved 225 million liters of water, and diverted 207 thousand metric tons of waste in 2020
Outperform on natural-resources conservation by 15%
Are 2.8x more likely to use 100% low-impact renewable energy 9% of B Corps in developed markets have offset 100% of their GHG emissions, and are 2.5 times more likely to be carbon neutral
Are 1.1 times more likely to donate more than 1% of their revenue to charity
Are 28% more likely to have hosted or organized company service days in the last year and 71% more likely to offer paid time off for community service
Are 75% more likely to hire workers from chronically underemployed populations
Are 150% more likely to have supplier policies that encourage purchasing from local suppliers
Screen suppliers based on use of positive social and environmental practices 210% more often
32% of B Corps have a policy to give preferences to use suppliers that are owned by underrepresented groups (400% more likely than ordinary businesses)
Are 1.9 times more likely to provide training/resources to improve the social or environmental performance of its suppliers, either through the company itself, or through a third party in comparison (23% of B Corps achieve this standard)
A: These data indicate congruence in practice with our theses around Just Transition and equity. And even though many of these measures don't apply to our business model (we don't manufacture products or sell consumer goods, for example), the shared thought leadership is very exciting, as is the alignment with the goals of our clients and partners.
Influence and Be Influenced
Q: Since we have been on our own ESG journey, specifically around racial equity, I would imagine we see many opportunities to influence companies in our circle as well, through some of what we are learning and experiencing as we grow as an advisory firm. What opportunities to learn and teach excite you?
A: There are so many opportunities to learn and upskill within the B Corps ecosystem. We were attracted by the depth of technology, talent, and expertise accessible within the B Corps community. And there is something really terrific about being in cohorts that have already figured out a lot of the issues around growth, scale, etc. that we are facing as a firm.
These include nuts and bolts topics like managing distributed teams, working across time zones—and even things one doesn't necessarily correlate to strategic consulting, but which do touch upon some of our work with health care and product distribution, such as global supply chains. Additionally, our climate and environmental work is very focused on Just Transition and influencing the private sector to be better environmental and sustainable citizens. So, we see many ways to be in circles of influence and develop our own theories and practices more deeply.
Camber is now connected within a network, which provides some opportunity for building relationships with organizations that are also on a pathway to positive impact. Both when it comes to climate, or when it comes to equity and anti-racism, and even issues like how do we manage travel: client visits and workshop delivery while also trying to grapple with our own carbon footprints?
Now we are among a circle of peers working through all these issues together, all determined to be better and do better at the same time, as the saying goes.
The B Corps doesn't just exist to force us into strident measurement frameworks, it also creates a shared space to figure out solutions together. The considerations can be big questions like, "how much do we need to evolve? How are we shaping the systems and ecosystems of clients in which we operate and the sectors in which we operate?"
Such discussions and solutions are so essential, and existentially important. It's encouraging to feel we aren't going this alone, but are part of a global group of enlightened companies and entities all navigating similar challenges and driving towards the same kinds of positive solutions.
Q: Yes, B Labs has some 15 or 20 years in this game, and have a profound track record of driving positive social change. It's unique.
The Power of Many
A: And furthermore, the opportunity to network is tremendous. We pride ourselves in being functional experts, but we are not deep content experts in every single are, nor in every single geography. There will be lots of opportunities for Camber to continue building networks of organizations and firms doing best-in-class work around everything from sustainability, to how they manage across geographies, to the efficiency tools and methods they use, just to name a few.
Take one of the most visible examples, Patagonia. They set the standard for ESG and social impact as a B Corp, and now they have shifted their model to be employee-owned. Seeing what they do gives all of us a vision for how we can become better, and evolve, and grow with what our models and realities evolve into.
I think the influence and learning and osmosis of being in these very enlightened corporate thinking spaces is going to be enormously impactful for Camber.
Q: And while we won't be sitting in weekly meetings with hundreds of B Corps companies, there are formal and informal spheres of interaction and influence we will engage with. What other ideas or opportunities do you see in this aligned space that can help us positively influence our new peer circles in the B Corps?
A: Well, the B Corp itself is ever-adapting, and learning, and growing. And so we are all in a way on a similar path of evolution. Racial equity for example is becoming a bigger part of what they're trying to do. In fact, when we first started in on the assessment process, their racial equity component was just starting to emerge.
I think we, and other firms that are paying close attention to these levels, will have a lot to bring to the table. And congruently, we as Camber will find ways to elevate important aspects of this shared work to our peers in the advisory space, and nonprofit, government agencies, and foundations we work with, over time.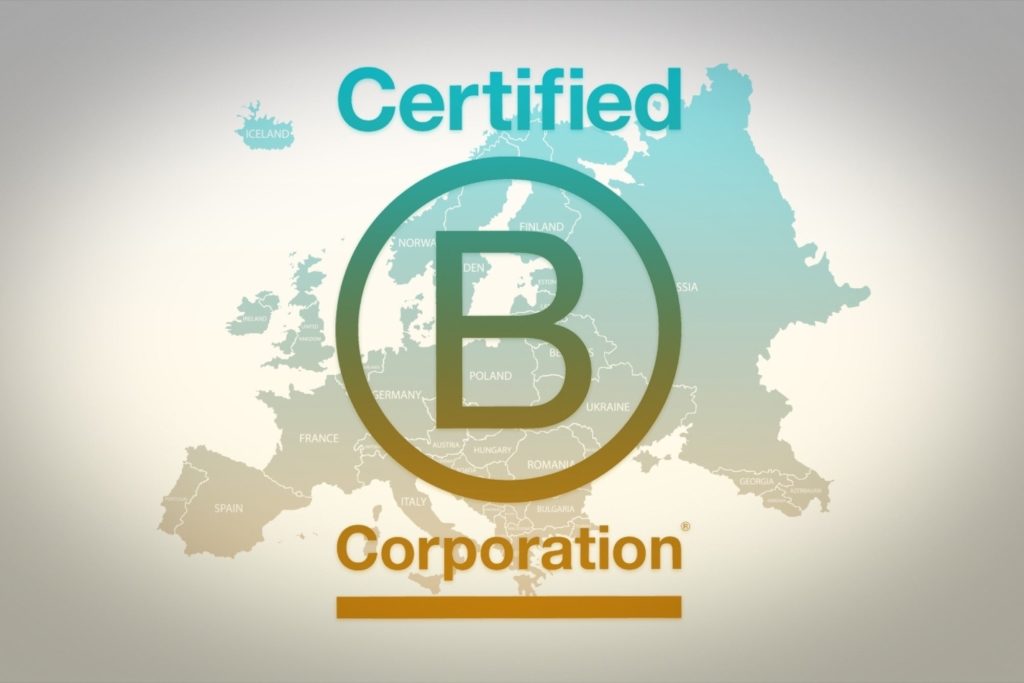 Q: This is all a great deal of upside. Why isn't every corporation with a good mission statement a B Corps?!
A: The process is rigorous, that may be one reason! The amount of evidence that a company must furnish as part of the certification process is greater than I think we imagined, both in terms of up front data and what needs to be provided throughout the process. All in all, it took 15 months, and the participation of many, many members of the team.
But that itself was also an amazing experience for us. The thing that got us through the many iterations and rounds of certification was to be able to shine a light on all the good work that Camber is doing. The questions we had to answer—so many of them!—validated that we were, and are, doing the work in a really profound and measurable, and abundant way.
When we had to go to other members of the team asking "hey, can you provide evidence of X, Y, or Z, and to see both the level of excitement they had around finding and showing the support… and more than that, to have the team come back to your original request so quickly with, "hey, here are five or ten examples of what you asked for," that was all just very validating and uplifting and frankly, awesome to see.
---
Brian Leslie, Co-Founder, CEO, and US Managing Director. Brian is a Co-Founder and CEO of Camber Collective and manages Camber's US Consulting practice. He works closely with Camber's leadership to define the organization's vision and strategic direction and is responsible for Camber's impact, equity and belonging, and communications in partnership with the Chief People Officer and Director of Impact & Equity. Brian has over 20 years of experience in strategy consulting, advising  foundations, individual philanthropists and nonprofits on strategy, organization design, partnerships and operating models. Brian has experience working on a range of social sector issues and geographies, and brings specific expertise working with clients with clients that focus on policy, advocacy, and communications as their primary lever for impact. Prior to Camber, Brian worked at Deloitte Consulting, where he advised clients on corporate strategy and mergers and acquisitions across multiple industries, as well as at Stockamp & Associates (now Huron Consulting) where he advised large health care organizations on finance and operations. Brian earned an MBA from the Haas School of Business at the University of California at Berkeley and received an undergraduate degree in Economics with honors from Pomona College. Brian is based in Seattle, and spends his free time running, playing soccer, skiing, and enjoying adventures with his wife Anna, who teaches Physiology and Biomedical Science at a local High School, two teenage boys, and his two dogs, Roscoe and Chicken.
Ted Schneider is Camber Collective's COO, focusing on managing the firm's strategic direction and operations, and advises clients on strategic decision making and organizational development. Prior to Camber, Ted worked for over 10 years at Deloitte Consulting, where he advised clients on corporate strategy across many industry sectors. Ted was recognized as one of the Puget Sound Business Journal's "Top 40 Under 40" in 2012 and currently serves on the curriculum committee of Leadership Tomorrow. Ted earned an MBA from the Ross School of Business at the University of Michigan with Highest Honors and received an undergraduate degree in industrial engineering from Georgia Tech. Ted loves skiing with his family and driving his kids to sports events and birthday parties.
As Camber Collective's Director of Impact and Equity Rozella Kennedy develops, curates, and disseminates information, resources and events that: support team competency in intersectional equity and anti-racism; build internal team belonging, ways of working; bolster the culture of learning and celebration (in which team members feel seen, supported, connected, and galvanized); and connect these values to the firm's external work, influence, and impact through equitable project design methodologies at the intersection of U.S. paradigms and the global contexts within which we work. Rozella is also the creator of Brave Sis Project, a lifestyle brand using narrative and social engagement to uplift BIPOC women in U.S. history as a tool for learning, growth, celebration, and equity allyship; her book "Our Brave Foremothers: Celebrating 100 Black, Brown, Asian, and Indigenous Women Who Changed the Course of History" was published by Workman Press in Spring, 2023